Okay let me first start by saying that I am in love with these products. I have been trying to go as natural as I can when it comes to me and my family. We are on a tight budget adn always felt guilty - and often times unable- to buy the products art the store that are natural. AS I started to follow The Bowl Full of Lemons blog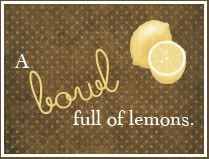 I became really intreaged by SHAKALEE. Again, concerned about price and budget- we are on the Dave Ramsey plan- she shared her cost comparrison I was ready to try it.

I am amazed at how much I love the way these products clean.. and can honesty say that I see a difference in my allergy ridden house! I am eager to get more products and completly Shakalize my home :)

Shaklee Videos: The Shaklee Difference

If this is something that interestes you please contact me so I can get it ordered for you. I am just eager to share these products and feel confident that it is the right choice for my family and make sure that I give all my friends ( if any of you read this ) the oppertunity to learn about these products too.